Project TSAAI advances in the curriculum on applied AI
The second Transnational Project Meeting of the Erasmus+ project TSAAI has taken place in Skopje, capital of North Macedonia and headquarters of the International Balkan University (IBU).
In this decision-making meeting, partners from six European countries have decided the principles of the curriculum to be taught through its teaching platform FuturIA. This curriculum comprises both a transversal introduction to AI concepts, and a set of modules focused on different fields as Sciences, Humanities, and Finances, among others.
The venue for the meeting was the rectorate of the International Balkan University, a not-for-profit private Higher Education institution whose motto is «We educate the leaders of tomorrow».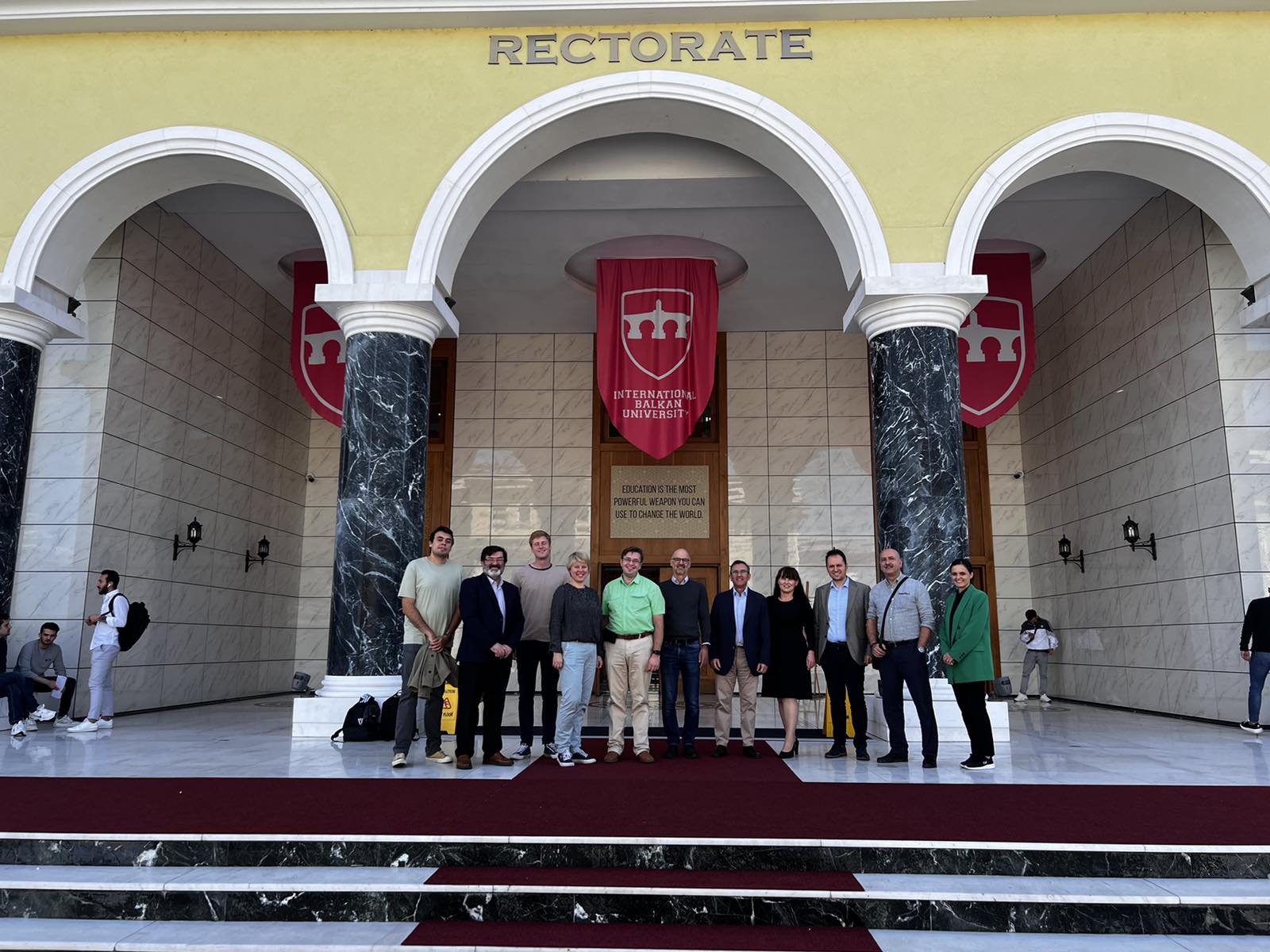 Education on Europeans' values
Partners of the TSAAI project conclude the master lines to provide all the learning contents of FuturIA in the six official languages of their countries: Spanish, German, Estonian, Slovenian, Croatian and Macedonian. The EU is characterized by its cultural and linguistic diversity, and the languages ​​spoken in the EU countries are an essential part of their cultural heritage. For this reason, the EU supports multilingualism in its programs and in the work of its institutions.
North Macedonia is one of eight current EU candidate countries. The start of accession negotiations was officially launched on 19 July 2022, hardly two months before the TSAAI meeting.